High-Tech Vehicle Safety
Advanced Driver Assistance Systems (ADAS)
There has been much discussion in recent years on the topic of autonomous vehicles; however, while these are under active development and even, in some cases, are on the road as limited test fleets, their full potential has yet to be exploited. Nevertheless, a number of the underlying technologies and sub-systems are making their way into the current vehicle fleet. Marketed as Advanced Driver Assistance Systems (ADAS), many current production vehicles are equipped with a variety of such high-tech systems.
Details: ADAS_2019.pdf (205 KB)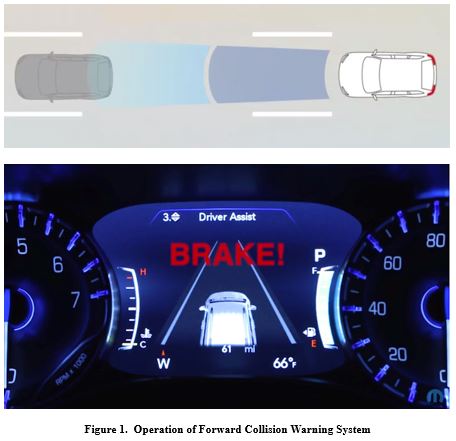 Recent Advances in EDR Technology
The potential introduction of fully-autonomous vehicles into the vehicle fleet means that, in future, many vehicle manoeuvres will be governed by automatic systems rather than by vehicle drivers. In fact, this is often the case today due to the increasing implementation of Advanced Driver Assistance Systems (ADAS) in production vehicles. These trends make it imperative that the sensing and control systems associated with on-board automated systems are carefully monitored, and their actions fully recorded, so that their performance can be evaluated following any unexpected event such as a collision. The features of the current generation of Event Data Recorders (EDR) facilitate this process.
Details: Advanced_EDRs_2019.pdf (450 KB)
---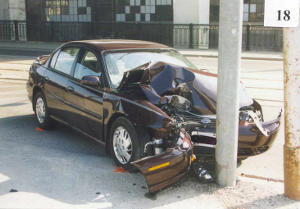 Road Safety Issues
Check out our information on hot-button safety issues - such as high-tech motor vehicle safety systems, event data recorders, air bags, and seat belts on school buses - all from a Canadian perspective.
---
Pages from a Physicist's Notebook
Are you a police collision analyst or reconstructionist? Do you want to know how some of the equations used to make speed calculations on motor vehicle crashes are derived?

We can tell you all about: slide to stop, momentum, falls and vaults, and yaw. Check out our series: Pages from a Physicist's Notebook.
Now Available - "Stopping on a dime - or perhaps on a loonie!"
---
In the Archives
Some of our featured postings from the past are now lodged in our on-line archives. These include a guest editorial on the subject of reducing traffic fatalities, details of the keynote addresses at the 17th Canadian Multidisciplinary Road Safety Conference, with downloads of the speaker's notes and presentations, and papers on fatal collision causation and potential countermeasures.
---