Hot off the Press!
Dalmotas DJ and German A; Canadian and US Policies on Releasing Safety Data - Opportunities Missed; Proc. 2022 CARSP Conf.; Sudbury, ON; June 19-22, 2022
Download the full-text article as a PDF file (572 KB)
Abstract: Historically, data related to motor vehicle safety generated by Canadian government regulators has been shared extensively with the equivalent authorities in the United States. This has provided opportunities for Canadian research findings to be integrated into regulations affecting the entire North American vehicle fleet as well as addressing this country's specific interests. While Transport Canada professes to provide "responsible" disclosure, in actual practice, there continues to be a degradation of transparency and public scrutiny of the data being generated in Canada.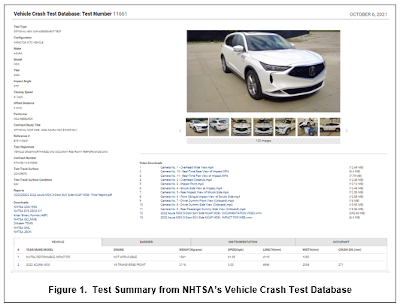 Résumé : De tous temps, les organismes de réglementation du gouvernement canadien ont largement partagé leurs données en matière de sécurité des véhicules automobiles avec leurs homonymes des États-Unis. C'est ainsi que les résultats des recherches canadienne ont pu être intégrés à la réglementation touchant l'ensemble du parc automobile nord-américain et abordant les questions d'intérêt propres à ce pays. Bien que Transport Canada affirme exercer une communication " responsable ", en pratique, la transparence et l'examen public des données générées au Canada ne cessent de se détériorer.
---
In the Archives
Some of our featured postings from the past are now lodged in our on-line archives. These include a guest editorial on the subject of reducing traffic fatalities, details of the keynote addresses at the 17th Canadian Multidisciplinary Road Safety Conference, with downloads of the speaker's notes and presentations, and papers on fatal collision causation and potential countermeasures.
---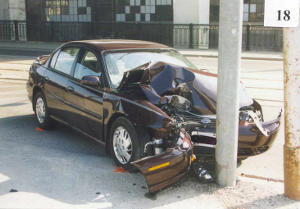 Road Safety Issues
Check out our information on hot-button safety issues - such as high-tech motor vehicle safety systems, event data recorders, air bags, and seat belts on school buses - all from a Canadian perspective.
---
Pages from a Physicist's Notebook
Are you a police collision analyst or reconstructionist? Do you want to know how some of the equations used to make speed calculations on motor vehicle crashes are derived?

We can tell you all about: slide to stop, momentum, falls and vaults, and yaw. Check out our series: Pages from a Physicist's Notebook.
Now Available - "Stopping on a dime - or perhaps on a loonie!"
---